A selected collection of Asset Design and developmental Illustrations used in various projects.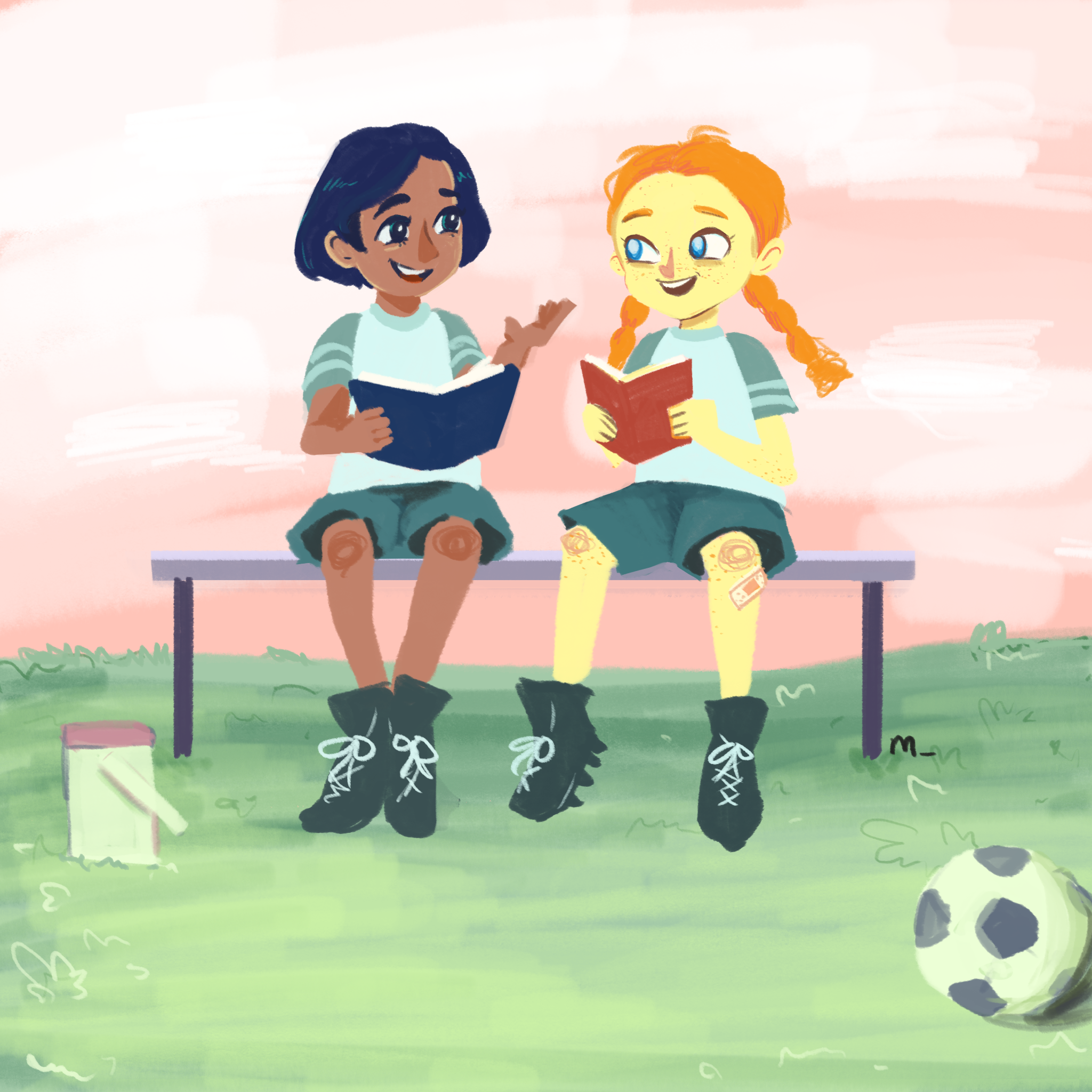 Break time
Asset Design of two soccer girls reading a book after practice. Developed in Photoshop for rigging and animating a quick scene.
Flow Mein Logo Asset
Riggable Asset created in illustrator for chiptune artist flow-mein.
Hidden Gems Logo Design
Logo assets designed in Illustrator for Dylan Ilvento's PAX panel: Hidden Gems.
Overwatch League Trophy Asset
Asset created in Illustrator for Blizzard's Overwatch League to serve as a 2D representation of the official league trophy.
Man working at a desk
Asset design created in Illustrator for Splunk. The asset is rigged to animate typing and an occasional fidget in the chair.
Magical Grill Logo Design
Rigged Asset created in Illustrator as the official logo for the visualist project, magical_grill.